Donate Material to the Collection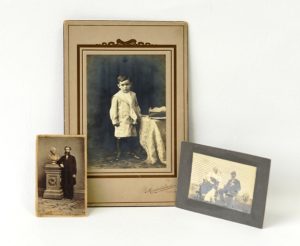 The Marsh Collection Society seeks additions to the collection that further the Society's objectives and promote the mandate. We strive to collect items that will contribute to the wholeness of the collection and will be relevant for research and the dissemination of knowledge.
Prior to acquisition, items are assessed according to:
Relevance to the mandate

Materials must relate to the heritage of Amherstburg and the lower Detroit River district

Space/ size of item or collection
Condition
Provenance
Duplication
.
Image Release Agreements
.
For items that you do not wish to part with, but are willing to share with the Collection… A scan of the material will be taken and the original returned to you.
If you have material you are interested in donating, please contact Meg Reiner, Collections Coordinator, using the form below: